Dear blogosphere,

I just wanted to apologize for not updating my blog on a regular basis. I have been in kind of a blog-o-rut. So just to update the world on my life...here goes.

My Rogue, if you remember looked like this a long time ago.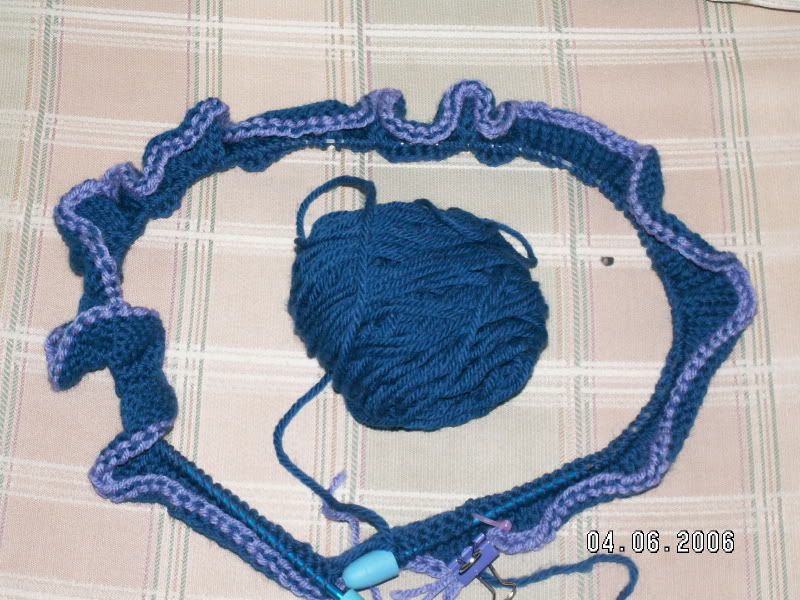 Well, it now looks like this. Hee Hee. I've gotten all the way to the front where the pattern is started again.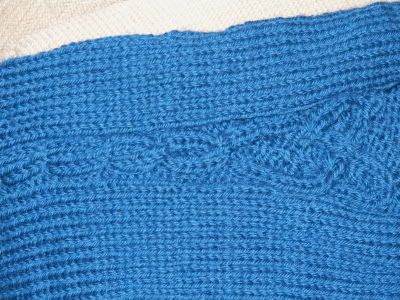 Above are pics of the progress including a close up of the start of the pattern on the front and a close up of the pattern up the sides.
Then, here is an awesome pic of my Summer Sock Pals Sock...
Ha Ha! That's all I'm sharing of it for now. It is in the mail as we speak to its new owner. I hope it fits!
There here are some pics of what I got from my secret pal. It was in the Christmas theme and I loved every bit of it. All the way down to the cook little ducky.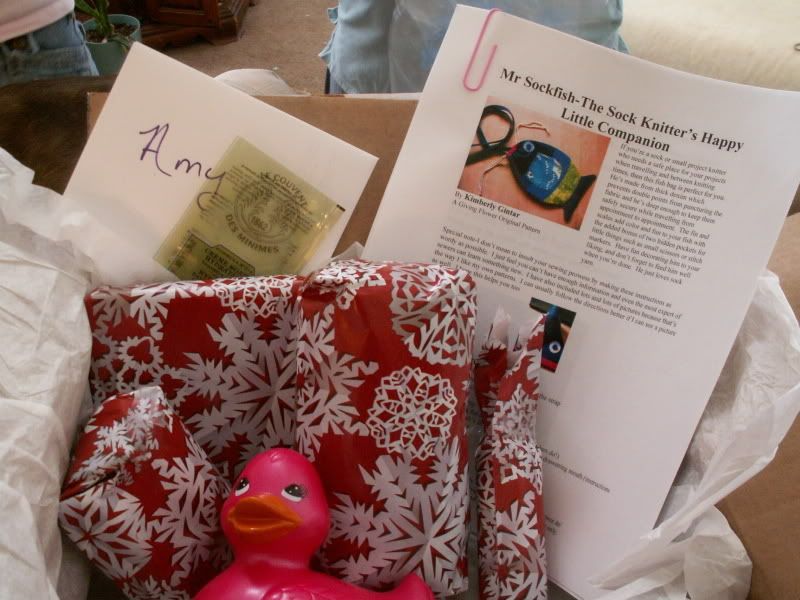 I got candles, yarn, smelly good spray, body wash, a bar of soap, and this cool pattern to make a little bag to hold a sock in progress.
Well, I will have to finish telling about the rest of my updates later as the blogger has decided to eat the rest of my pictures. Soooooo, until then. C-ya!