Ok, now for the other moon pic. Here it is.

The face is still there. I just think that is too neat!
Here are few pics of Miss Tonia's moon flowers out in the front by the porch. They only bloom at night and only stay open for the duration of that night and then curl up and die. Aren't they pretty?
And then I'm not really big on bugs. As a matter of fact they completely gross me out but I couldn't pass this up. It's a locust aka: katydid. Up close and personal even.
This is what we can call Mother Nature's little rump shaker. Hee Hee!
And last but not least...knitting content. Look what I found at Temptation's. (Which I cannot locate a web address for, sorry.)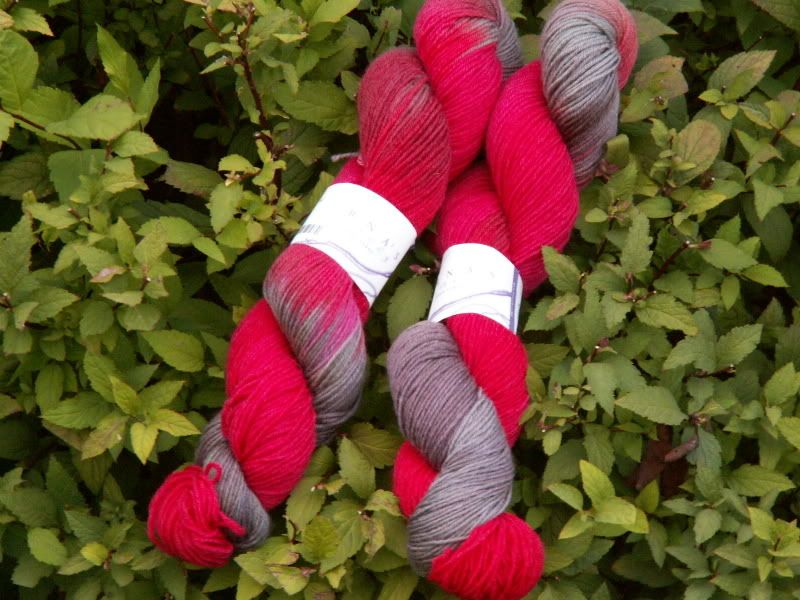 This is Lorna's Laces in the colorway OSU. I was told that it's made just for this shop. OSU Buckeye fans eat your heart out!
I also am still waiting for my wool to come in that I ordered for the Central Park Hoodie. One of these days I will get to start on it. Oh, well...that just gives me time to work on my Rogue. I'm almost to the hood. YAY!
Well, sorry I had to do my update in 2 pieces but hey, I got all the pics in that I wanted to. So HA, take that blogger. I have out smarted you!
C-ya!