Great new. I have finally taken time to upload pics into my photo bucket so I can share them with you.

To start off let's update the Central Park Hoodie...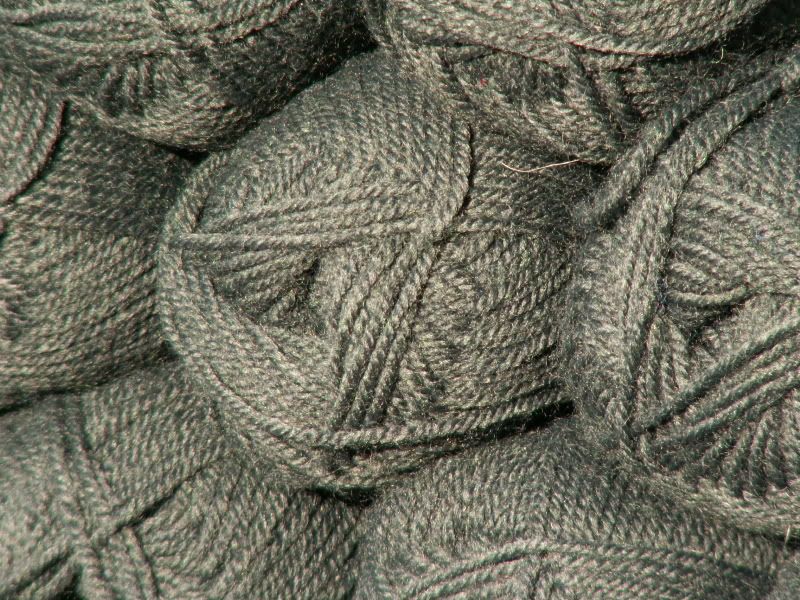 Here is the color of green that I will be using. I decided to use Encore wool blend so that I can wash and dry it. I am doing mine in one piece as I'm not one for sewing knitted items together. I'll have an update of my hoodie once I get more that just the 2 ribby rows that I have done right now.
Next is a picture of my Rogue. I have completed the body and hood and now have to work on the sleeves. Wish me luck.
Please excuse the little holes on the front as I will be fixing those. As you can tell I'm still a little new to the whole pattern work thing but I have since learned if you twist the stitch you won't have holes. (Trust me, I've tried it and it works).
Where I live we have this cute little art festival called Arts in the Alley and my eldest, Renae, had a picture in the art show. I am so proud of her.
Just in case you can't figure it out...it's a fish bowl sitting on a table with very decorative wallpaper.
And here is a shot of Elizabeth. I caught her being goofy.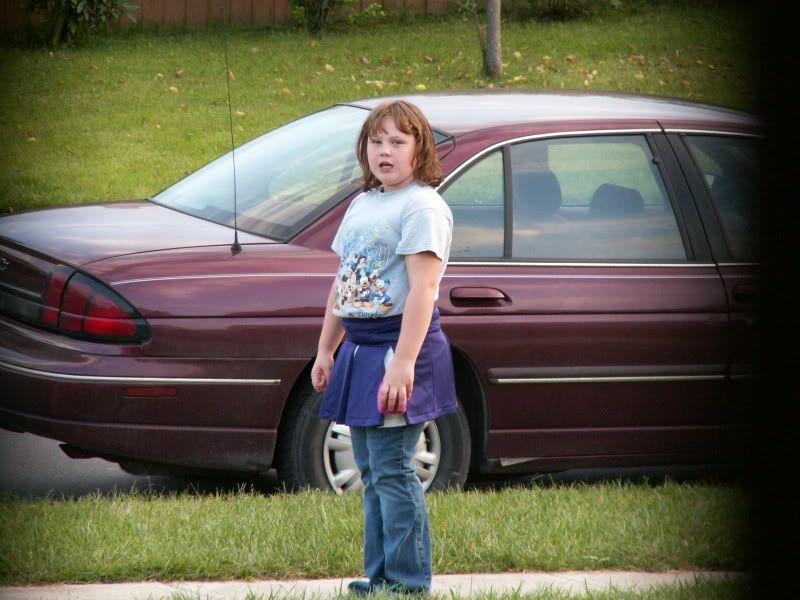 I caught her completely off guard. She was right in the middle of doing a cheer. Hee Hee!
Well, that's all I have for now. I chat at cha' later. C-ya!