Hello blogospere...Today I would like to rejoice in the fact that I am done with a baby blanket which, by the way, is for a baby shower this weekend. My cousin and his wife are expecting a baby boy and they've already named him Sam.

So without further ado...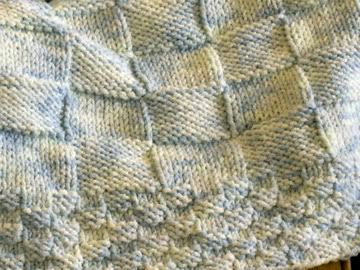 Specifics:

Crystal Palace Bamboozle in the colorway Baby Blues
Knit on size US 8
In my own personal basketweave pattern (working on writing the pattern)


Now...back to my regular knitting project. My A-line jacket.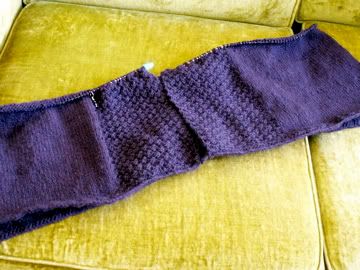 Enjoy! Dreem