So just to update with some pics...

Here is my oldest, Renae, holding her trophy after winning her championship game.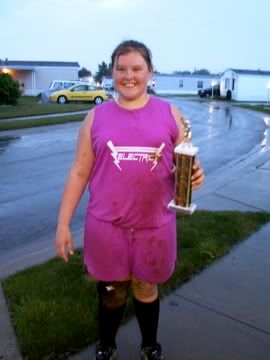 Mud and all. This was (as I said before) an AWESOME game!!!

And here are some pics of the sample sock that I knit up for the shop. This yarn is called Happy Choices. It comes prenknit in a scarf and you unravel and knit from it. Neat concept...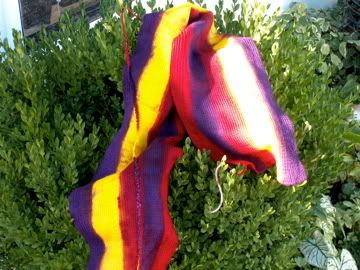 and here...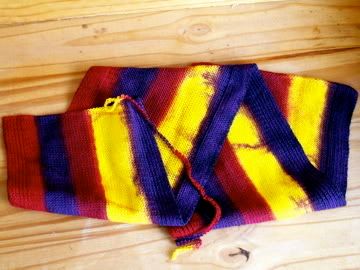 And here is the sock that I knit for the shop.




And I'll leave you with one last pic...here is Buttons, one of the 2 kittens that my mother has nursed back to health and will soon be getting fixed and finding a good home (hopefully). Enjoy!